We all love a panto don't we? Oh yes we do! Don't be the villain this Christmas, (boooooo!) get you, your family, friends or your main character tickets to one of the many Christmas Pantomimes taking place across Liverpool. 
Whether it's rock n roll at the Everyman on Hope Street you're looking for, or an Arena Spectacular and a ticking croc. There's sure to be something to get you giggling this season. Ohhhh yes there is! (Sorry not sorry.) Here is your ultimate guide to slapstick comedy, stories of good vs evil and audience participation in Liverpool. 

 
Scouse Dick Whittington at Royal Court Theatre
Dick takes to the stage at Liverpool's home of Scouse humour at Royal Court Theatre this Christmas for Scouse Dick Whittington. 
With a live band, side splitting jokes, rude words - this isn't one for the kids! - and the best in local talent you'll be made up you came. 
In this show, Dick decides he wants to be Mayor of London but has a change of heart when he realises it's 200 miles away and London's full of divvies! Instead he makes it his mission to become Mayor of Liverpool. How hard can it be? 
When? Scouse Dick Whittington runs from November 13 - 27 January 2024.
What's nearby? Royal Court is right next door to the twinkly lights of St George's Hall and Liverpool Christmas Market - perfect for a pre or post show tipple. The city centre location of the theatre means you're nearby to everything you could need from food and drink, shopping and travel.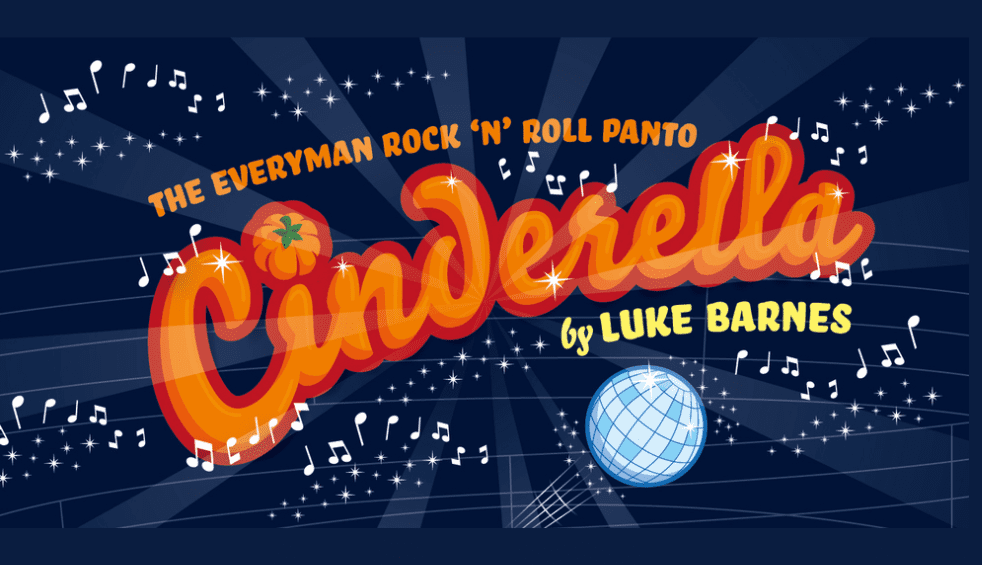 The Rock n Roll Panto, Cinderella at the Everyman
Start or end your night on Hope Street, one of Liverpool favourite streets and home to one of Liverpool favourite theatres. The Everyman will once again play host to the iconic Rock n Roll panto, their own take on classic Christmas theatre. 
Bursting with sass, sparkle and silliness, you'll be seat dancing your bed socks off to pop and rock tunes brought to you by the talented cast. 
Panto star Adam Keast will be making his 21st appearance in the Rock n Roll panto and is joined by Aminita Francis, Rebecca Levy and Ben Welch.
When? The Rock n Roll panto runs from 17 November - 20 January 2024
What's nearby? Hope Street is bookended by two Cathedrals. The Metropolitan Cathedral of Christ the King and The Liverpool Cathedral which will host Luxmuralis for a second year for a stunning light projection 'The Night Before Christmas: The Manger. There's also the Philharmonic Pub on the corner for a pre or post theatre tipple or if you're looking to indulge in the most deliciously prepared local produce, Paul Askew's the Art School is also close by. 



Beauty and the Beast at Ten Streets Social 
Head to the up and coming Ten Streets of Liverpool for a tale as old as time at Ten Street Social for Beauty and the Beast. 
Step away from the traditional theatre for the enchanting surroundings of what was once a warehouse, now a cosy, popular Liverpool venue for their magical day time panto! Perfect for families and youngsters. There'll be glittering costumes, humour and of course, audience participation!
When? 29 November - 5 December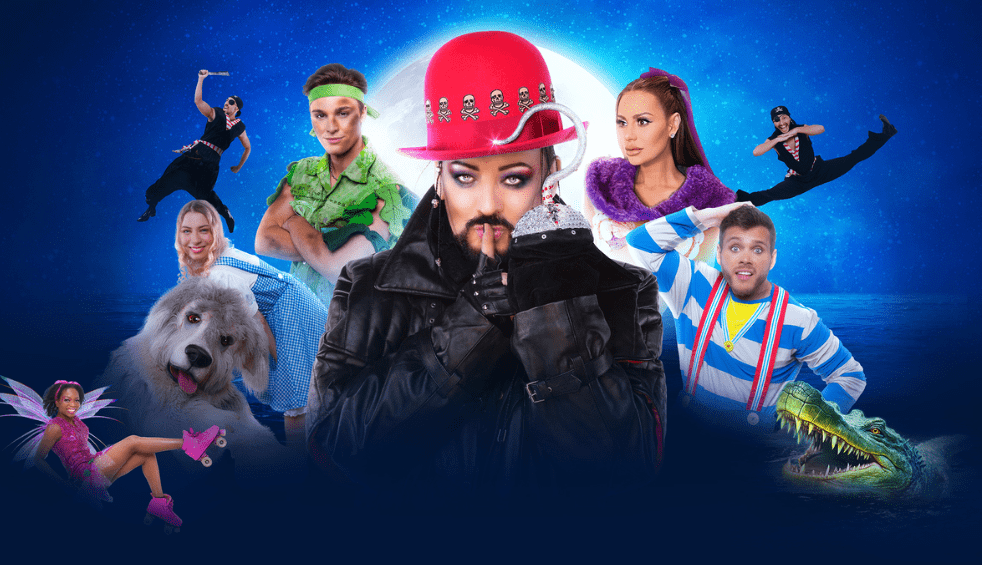 Peter Pan flies into M&S Bank Arena 
Boy George is karma karma coming to Liverpool this festive season to play Peter Pan baddie, Captain Hook for the Arena Spectacular. A big budget extravaganza that's not to be missed will fly into Liverpool's M&S Bank Arena for two nights only!
The giant cast of 50 will include incredible cirque performers, dazzling aerial stunts and even a locked water tank challenge. There'll also be a super showdown that you can all be involved in. Get ready to boo, hiss and be wowed! 
When? 2 - 3 December 2023 
What's nearby? The M&S Bank Arena is on Liverpool stunning waterfront. Next door you'll find the Royal Albert Dock and their twinkling light trail and plenty of places to enjoy a festive feast.




Sleeping Beauty at The Auditorium 
Never underestimate the Pricey…. Oh, I mean Carabosse. That's right the one and only Katie Price will star in Sleeping Beauty at the Auditorium - M&S Bank Arena this Christmas. 
The classic Disney tale will be transformed into a family friendly Pantomime featuring dazzling dance routines, spectacular special effects and songs to get you going from a live band! 
Joining model Katie Price, who plays our evil villain in the tale, is Comedy Star - Bippo as The Castle Clown, Britain's Got Talent's Finalist Lucy Kay as the Fairy and the hilarious Andy Brennan as Queen Fifi of Fazakerley. (That's a place in Liverpool if you don't already know!) 
When? 16 December - 30 December

What's nearby? The M&S Bank Arena is on Liverpool stunning waterfront. Next door you'll find the Royal Albert Dock and their twinkling light trail and plenty of places to enjoy a festive feast.



Jack and the Beanstalk at The Atkinson
Trott over to Southport where there's more than just magic beans waiting! Join Jack, Dame Trott, Giant Blunderbore, Silly Billy and Daisy the Cow on a journey up a beanstalk for the classic panto, Jack and the Beanstalk at The Atkinson.
Prepare for some toe tappers, dazzling costumes and a lorra lorra laughs! 
When? 7 December - 31 December with relaxed performances on various dates and times.

What's nearby? If you fancy a bite to eat and some free entertainment, Southport Food and drink market is just around the corner. 



Alice in Wonderland Adult Panto at The Atkinson
Leave the kids at home because this isn't for youngsters' ears! The Adult Panto UK tour returns to Southport for their fifth year with their take on Alice in Wonderland. 
There'll be the usual jokes, camp songs, sparkling costumes and even some bad language and talk of a sexual nature! Be prepared! 
Grab your tickets and get ready to journey down a rabbit hole, where everyone's MAD and you'll leave grinning like the Cheshire cat. 
Well there you go, loads to choose from for your festive laughs both naughty and nice. 
For more about Christmas in Liverpool go to visitliverpool.com/christmas 
The Producer of the smash-hit Joseph and the Amazing Technicolor Dreamcoat presents a brand-new…