Liverpool, a city known for its rich history, vibrant culture, and warm hospitality, is set to host the Labour Party Conference this October. If you're attending to discuss and debate important political issues, don't miss the chance to explore our beautiful city too.
From iconic landmarks to hidden gems, Liverpool offers a wealth of activities for delegates to enjoy during your visit. Here are 10 things to do in Liverpool this October.
1. Take a Ferry Across the Mersey

Start your visit with a classic Mersey Ferry ride. Enjoy breath taking views of Liverpool's waterfront, the iconic Three Graces, the Liverpool skyline and Everton's brand new stadium on Bramley Moore Dock as you cross the river on a 50 minute Mersey Ferry River Explorer Cruise.
2. Discover The Beatles in Liverpool

Liverpool is the hometown of The Beatles, and there are lots of attractions to learn all about the history of the Fab Four. 
The Beatles Story is a must-visit attraction for fans and a stone's throw from the Labour Party Conference venue at ACC Liverpool. Explore the lives and career of The Beatles through interactive exhibits and memorabilia in the world's largest exhibition dedicated to the four lads from Liverpool.

Known as the most famous club in the world, The Cavern Club is a must visit when looking for Beatles things to do in Liverpool. Head into the basement to soak up all the history and enjoy The Beatles music on the famous Mathew Street.

Mathew street is also home to the Liverpool Beatles Museum which features four floors of artefacts and memorabilia from The Beatles lives and career.

If you fancy exploring more of The Beatles in Liverpool including a trip to Strawberry Field, a ride on the Magical Mystery Tour or a Fab Four Taxi Tour - find out all about them on our dedicated blog here.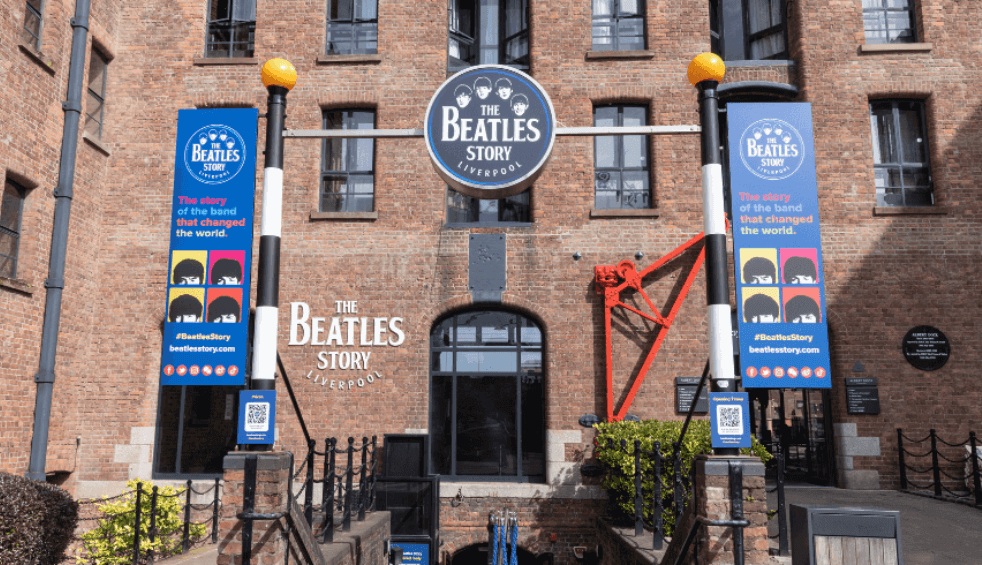 3. Tour the football stadiums

Football enthusiasts can't miss the chance to visit Anfield Stadium, home to Liverpool FC or Goodison Park, home to Everton FC. Take a stadium tour to soak in the history and atmosphere of these iconic venues known across the world.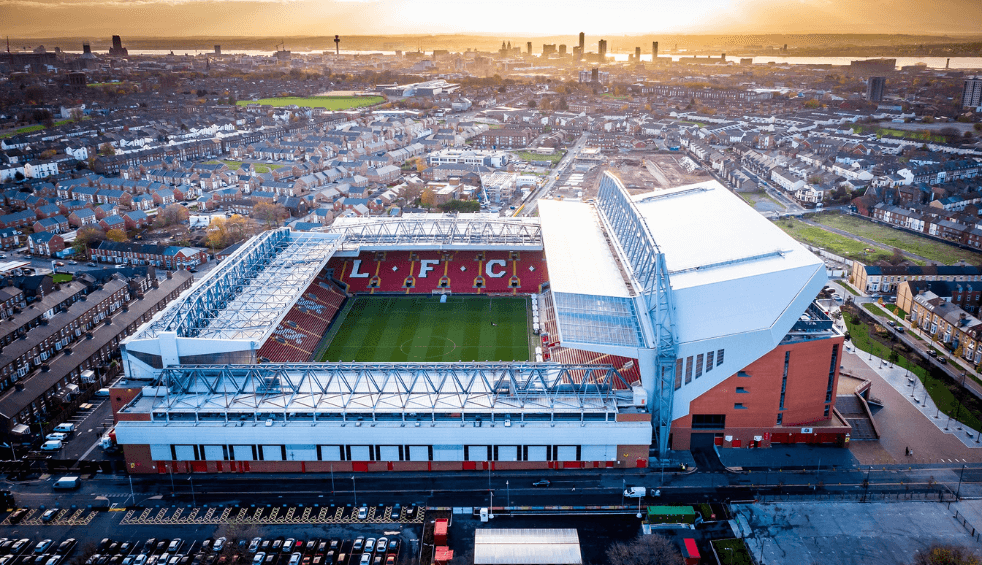 4. Discover Liverpool's Waterfront

Liverpool's iconic waterfront is not only an incredible photo opportunity but it's also brimming with cultural attractions. Visit the Museum of Liverpool to learn all about the history and culture of Liverpool, explore the British Music Experience to discover the story of British music from across the decades, and head 15 floors up Royal Liver Building to go behind-the-scenes on the city's most iconic building with the RLB360 tour.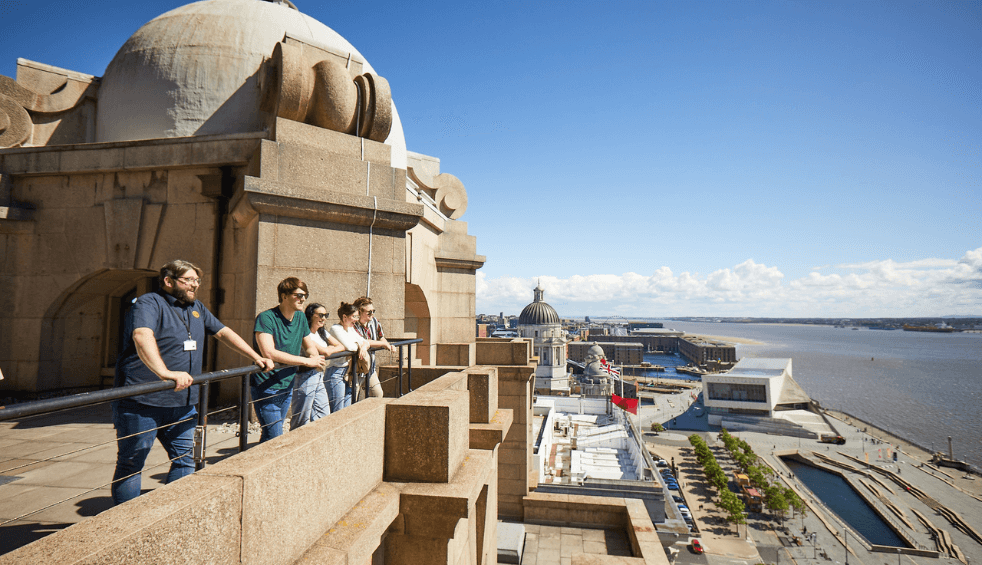 5. Enjoy Liverpool's food scene
Liverpool boasts a diverse food scene with restaurants, street food markets and cafes of all shapes and sizes. Sample Liverpool's local dish Scouse (a meat, potato and vegetable stew), discover international cuisines at a plethora of independent venues on Bold Street, or head to one of Liverpool's many street food markets including Duke Street Market, The Baltic Market or GPO for endless options!

Liverpool has several restaurants and cafes that prioritise sustainability too. Enjoy a meal at a farm-to-table restaurant like The Art School or NORD or choose a vegan or vegetarian eatery like The Egg Cafe, or The Vibe if you follow a plant based diet. Find out more about vegan friendly restaurants on our dedicated blog.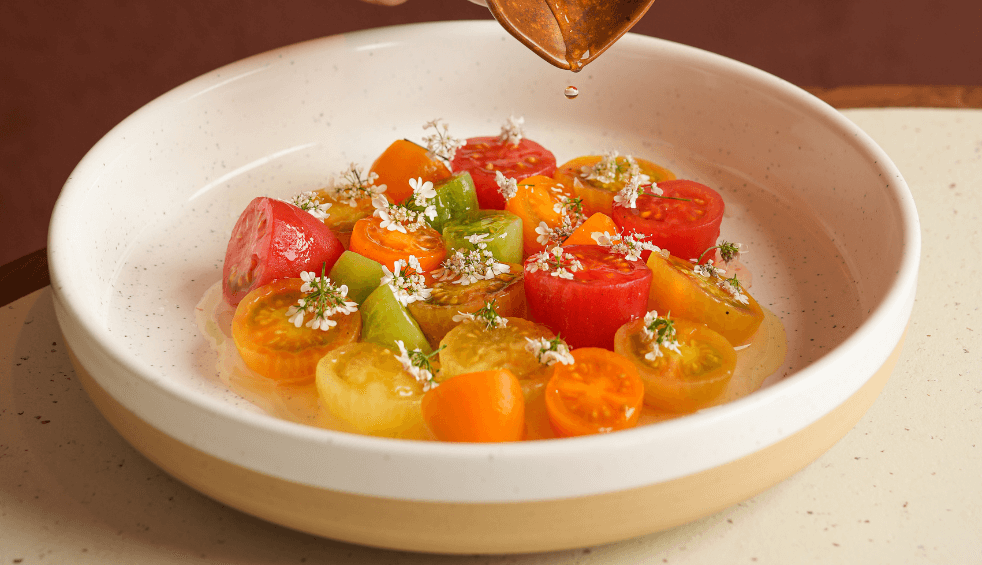 6. Shop at Liverpool's independent stores
There are so many amazing independent stores across the city to explore on your visit to Liverpool. From the popular Bold Street to the Baltic Triangle and Liverpool ONE, you won't be short of places to do a bit of shopping. 

Utility: A design-focused store specialising in contemporary homeware, furniture, and lifestyle products, including many eco-friendly options and Liverpool themed gifts.

Resurrection: A vintage clothing store with a vast selection of retro and second-hand fashion items, from clothing to accessories and records. 

News From Nowhere: An independent bookshop specialising in radical and progressive literature, covering topics like politics, feminism, and social justice.

The Nest: An independent design-led store featuring handmade work from local artists, designers, photographers and makers, perfect for a Liverpool souvenir.

Red Brick Market: Located in Cains Brewery Village, this vintage marketplace has a diverse range of stalls offering clothing, furniture, collectibles, and more.

Merseymade: This much loved venue is home to a selection of handmade gifts from local makers, a coffee shop and art studios to see where all the creations are made.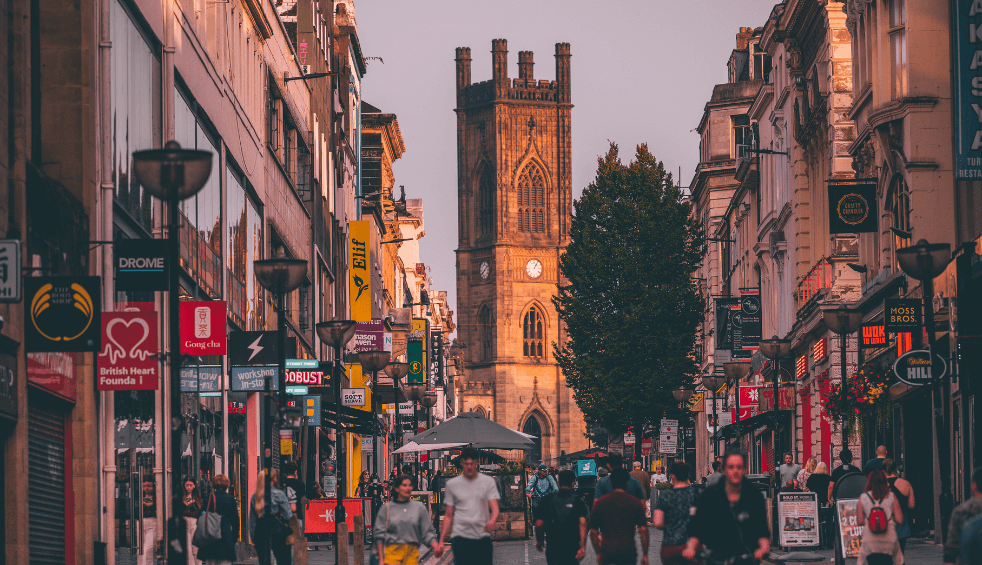 7. Relax in an independent coffee shop

If you're looking for somewhere to take a break and enjoy a delicious cup of coffee then there are lots of amazing independent coffee shops across the city to pull up a chair and take 5. 
Bold Street Coffee - An award-winning speciality coffee shop in Liverpool, serving speciality coffee with rotating blends as well as a selection of freshly made food. Bold Street Coffee offers a selection of freshly made sandwiches, all-day breakfast, lunch dishes, and sweet treats including doughnuts and pastries.
Moose Coffee - An independent, family-owned institution for breakfast lovers in the city. Moose Coffee is an authentic American-inspired dining experience, offering huge portions of pancakes and house-blend coffee.
92 Degrees Coffee - 92 Degrees is a Liverpool-grown, award-winning coffee roastery providing expertly crafted coffee for everyone. Established in Liverpool's Georgian Quarter, back in 2014 and named after the optimum temperature for the extraction of espresso, 92 Degrees Coffee is Liverpool's first combined micro-roastery and coffee shop, run by a small group of coffee aficionados. 
The Fab4 Cafe - Evoking the spirit of the 1960s with hints of Abbey Road and Revolver under the Cavern-club style arches, sit back and enjoy a speciality coffee. The Fab4 cafe, a Beatles-themed Fab4 Cafes, is situated at the main exhibition at the Royal Albert Dock and a second cafe at the Mersey Ferry terminal at the Pier Head. 
LEAF: For the tea lovers out there, LEAF is a unique, independent tea shop and bar located in the heart of Liverpool's city centre aiming to bring quality loose-leaf tea to the city in an intimate bohemian space.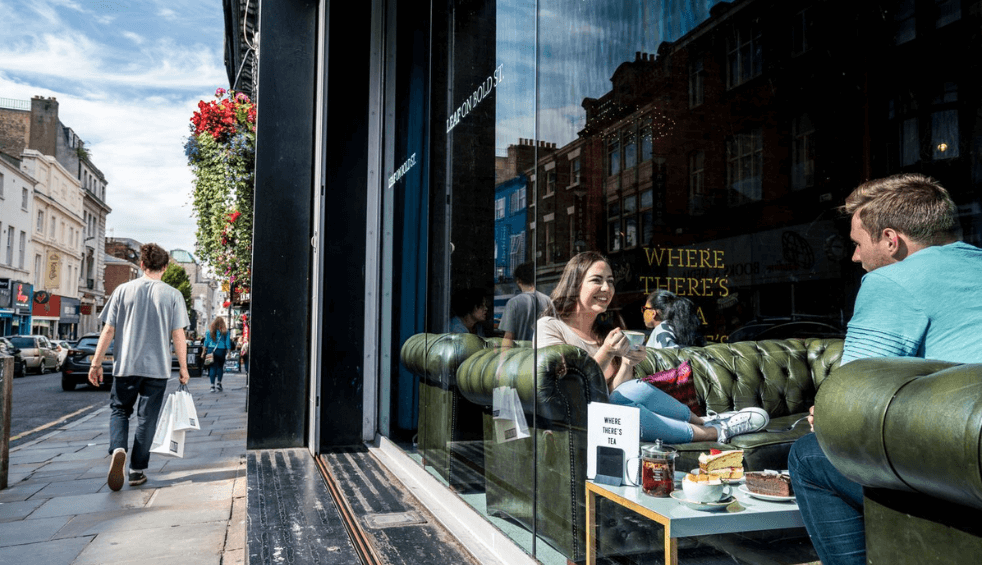 8. Explore Liverpool's Museums and Galleries

The region offers a range of museums and galleries, with lots right in the heart of the city centre to explore. 
Head over to St George's Quarter to visit the Walker Art Gallery which has recently welcomed the prestigious John Moores Painting prize to its galleries, The World Museum where you can discover facts from around the world and Liverpool Central Library, where a visit to the Picton Reading Room and the Roof Terrace is a must.

If you're down by the waterfront, The Museum of Liverpool is a great way to spend an hour learning about the history of Liverpool or take a visit to the Maritime Museum and International Slavery Museum at Royal Albert Dock. At the Dock you'll also find Tate Liverpool, home of contemporary art in the North. Tate Liverpool will be closing their doors in October for a refurbishment programme so it's definitely worth a visit before it does!

In the bustling Ropewalks district of the city you'll find FACT Liverpool, an amazing space full of contemporary digital artwork and Bluecoat, the oldest building in the city centre with galleries, relaxing gardens and cafe space.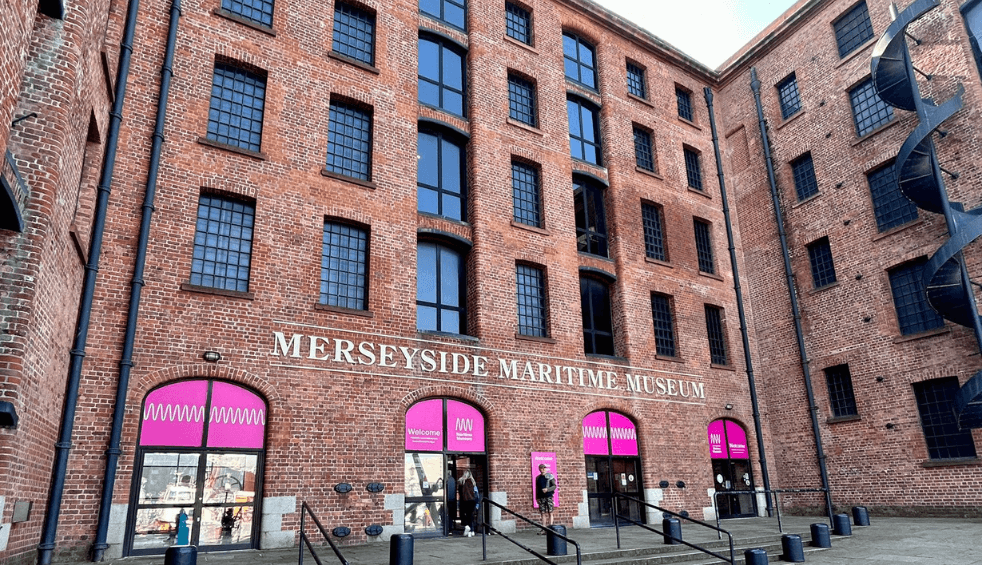 9. Explore The Royal Albert Dock

Stroll around Royal Albert Dock, the largest collection of Grade I buildings in the UK, and discover a wide range of restaurants, shops, museums, and galleries on offer. 

Try everything from Spanish tapas at Lunyalita to traditional Neapolitan pizza at Rudy's, tasty tacos at taqueria Madre and freshly baked pastries and coffee at Rough Handmade amongst so much more! At just a stone's throw from ACC Liverpool, it's right on your doorstep for when you've got a bit of time to explore.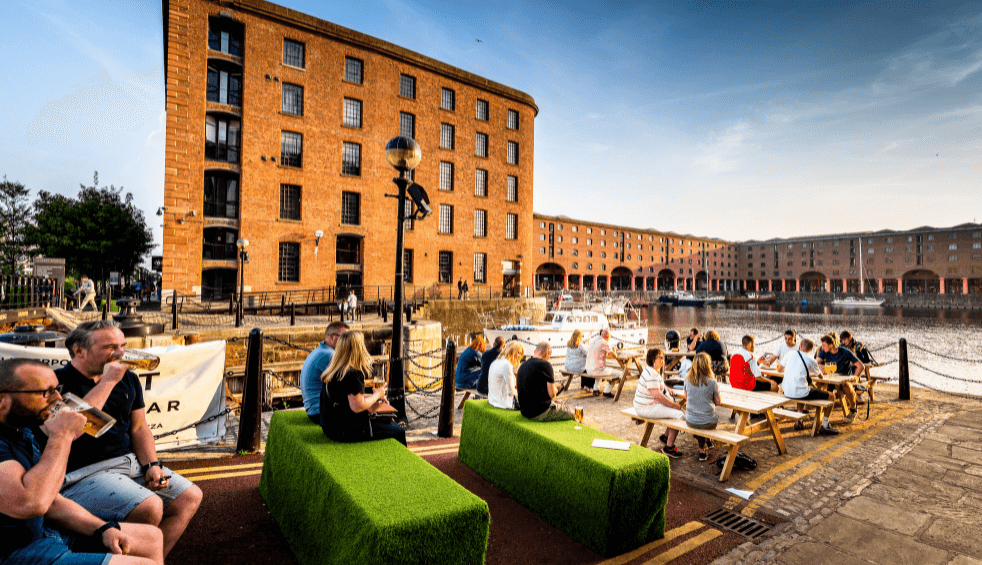 10. Visit both of Liverpool's Cathedrals
Liverpool not only has one but two Cathedrals and they reside at either end of one of the most famous streets in the city, Hope Street. 

Take a visit to Liverpool Cathedral to see the largest Cathedral in the UK and the 5th largest in Europe. The awe inspiring building is also home to a Tower Tour experience where you can head to the top of the tower to take in the views of the city and a restaurant where you can grab something to eat - the scouse here is particularly good. 

Then take the short walk down Hope Street, past the iconic Liverpool Philharmonic Hall and the much loved Everyman Theatre to the Metropolitan Cathedral. The cathedral is a work of art inside and out with luminous beauty shining through the stained glass windows.