With graduation month upon us, we want to make sure you end your journey in style and celebrate your success right with an amazing meal in one of Liverpool's restaurants.
We've made a list of some suggestions for you to check out on where to celebrate your big day. 
The Florist
Serving a range of home comfort food classics, botanical cocktails, local beers, wine and Sunday roasts, the Florist on Hardman Street is a favourite for special occasions. This beautiful restaurant is not to be missed out on, from their darling decor to their delicious plates of internationally-inspired dishes,  be sure to capture the moment at one of their countless photo spots!
If prime cuts of matured beef, seafood & other British classics sounds like your idea of a celebratory meal why not try Hawksmoor? Located near Castle Street this upscale dining joint, with the offer of private dining, could be the perfect spot to celebrate your academic success.
Hakwsmoor's new lunch menu features reimagined steak classics including the must try Steak and Bone Marrow Pie. Sitting alongside the Vegetarian Winslade Wellington, Brixham Calamari, Steak Frites and Steak Salad the lunch menu can be enjoyed Wednesday-Friday. 
Those looking for the classics can tuck into Hawksmoor's A la Carte menu featuring an array of steak cuts, fresh seafood and a delicious selection of sides. 
With their very own graduation menu starting at 55 per head, kick back relax and enjoy a well- deserved glass of fizz on arrival while exploring the tastes of the north with Nord's Scandinavian cuisine.
The menu includes everything from Liverpool Bay Seabass, Beef tartare, Grilled duck breast, poached cod, lamb rump and so many more tasty dishes.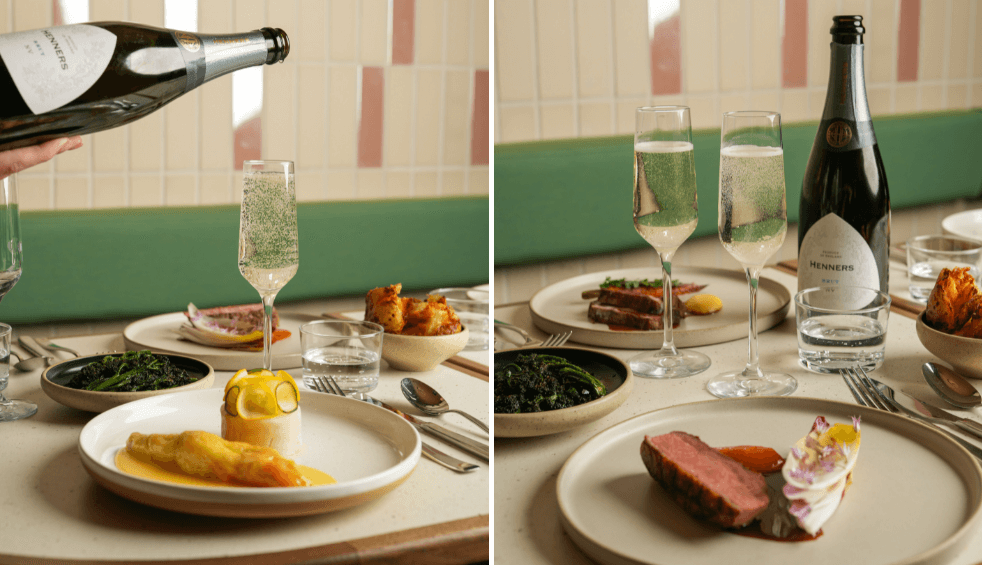 San Carlo
A firm favourite with a new look. Why not celebrate your graduation in style at San Carlo with classic Italian dishes pizza and cocktails? The newly refurbed restaurant offers a modern surrounding which oozes opulence, an all-new bar and private dining options.
Wreckfish
If you're looking for a sophisticated yet friendly atmosphere that sets the perfect backdrop for your Graduation meal, look no further than Wreckfish. Relax, indulge and create lasting memories with your family with their seasonal menus to cater for various dietary requirements ensuring the whole family can find something they'll love. As a special gift they are offering a complimentary glass of fizz to your whole table so you can raise a toast to your achievements.
Celebrate your academic success with Argentine food and a complimentary glass of fizz! All graduates dining A La Carte at Gaucho will receive a complimentary glass of bubbles to redeem, simply present your graduation ticket upon arrival.
Tuck into their incredible selection of sustainable steaks, speciality cuts and sharing boards along with a few sides - you can't go wrong for a celebratory meal.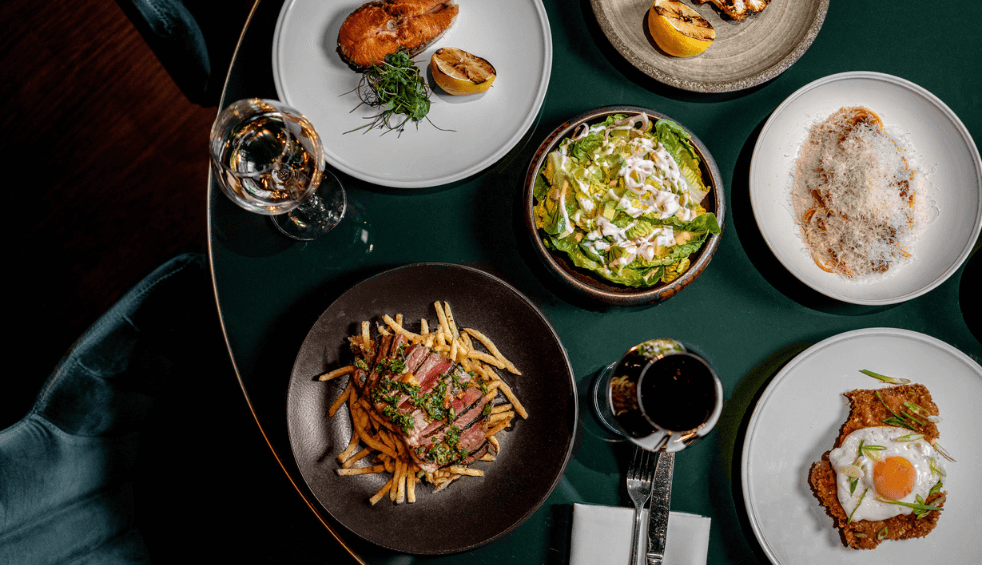 Zenn
Dine, drink and dance at Zenn while celebrating your graduation! Sample the small plates or indulge in the Asian-inspired mains. The Liverpool hotspot boasts 350 seats and features an aquatic-themed interior and luxury dining spaces. So if you're feeling in the party spirit why not dance down to Zenn for graduation?

Join Fazenda for your graduation and experience traditional cuisine from the Pampas, blending gaúcho tradition with modern sophistication! Set in the beautiful surroundings of Exchange Flags in the heart of the Business District, Fazenda Liverpool exudes elegance in a setting steeped in history and culture. Indulge in the finest grilled meats accompanied by a sumptuous selection of Argentinian and Brazilian hot sides served directly at your table, plus, each dining graduate will receive a small gift on behalf of Fazenda, so make your booking now to claim your surprise!
This award-winning, Michelin-recommended eatery boasts a 48 red chair main dining room, a Champagne cellar bar with Afternoon Tea service and a stunning private wine-tasting space. Over the past few years, The Art School has rendered itself a reputation for excellence in food and service. Choose from either their Tasting, Excellence or Prix Fixe menus if fine dining is what you're looking to celebrate with!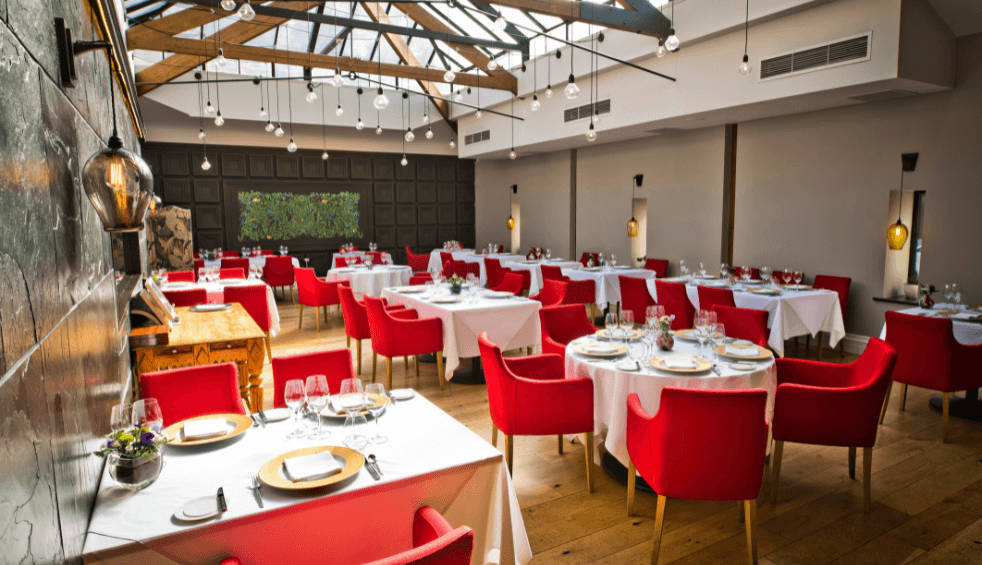 The London Carriage Works located at Hope Street Hotel serves modern British dishes, complemented by the use of local, fresh and seasonal produce. They are also offering their own graduation celebration menu starting at £42 per person to make your experience a night to remember!
Maray

Holding up to 24 guests, Maray's upstairs private dining space is ideal for smaller groups, and it comes with the bonus of an unbeatable view stretching across Royal Albert Dock to the iconic Three Graces. Maray also offers diners a dedicated group small plates menu, also helping to remove any stress of ordering on the day.
Barnacle
Celebrate local produce at Barnacle for your graduation with a tasty meal from their distinctive menu. The restaurant showcases the region's rich food heritage with a beautiful  A La Carte Menu, Excellence Menu and a Sunday Lunch.
The Smuggler's Cove 
Have an adventurous private dining experience in the Rum Room at The Smuggler's Cove. Tailormade for smaller groups, offering seating for 12, enjoy a range of dishes from its a la carte or Sunday set menus which can be ordered in advance along with a record-breaking choice of over 140 rums.
Browns
Celebrate your graduation at Browns with a glass of champagne on them! Book, a table and the graduate will receive a free glass of fizz on arrival. Located on Paradise Street, Browns is the ideal spot if you're looking for classic, delicious food, an unbeatable cocktail menu and a truly welcoming atmosphere. 
Enjoy your reservation at Lu Ban in one of four stunning private dining rooms or their stylish restaurant. Lu Ban serves Creative, Chinese-inspired plates and offers the exclusive Chef's Table experience with Chef Dave' Critchley's tasting menu - inspired by his appearance on the BBC's Great British Menu. So if you are in the mood for artistic food that tastes as good as it looks head on down to Lu Ban!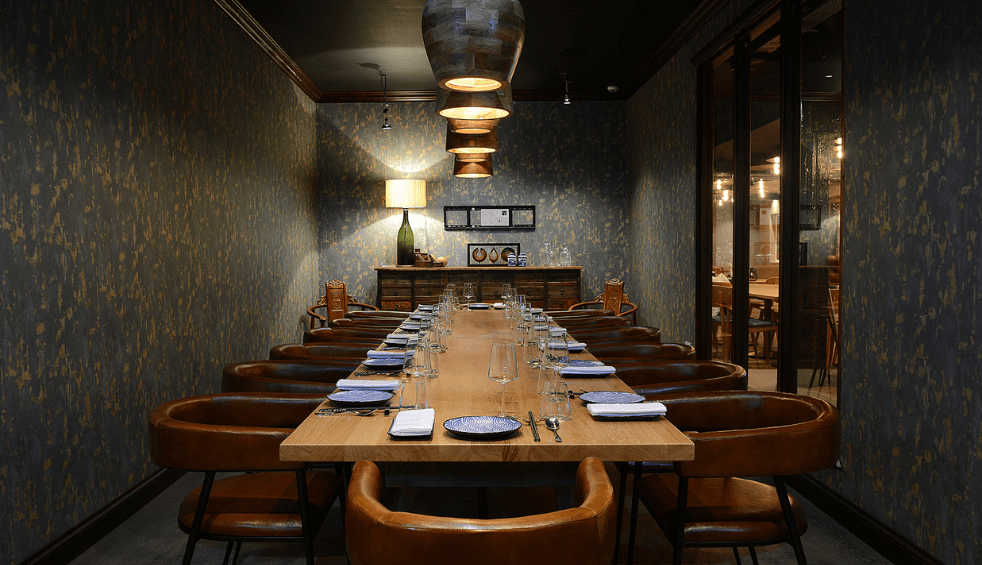 If you're looking for somewhere with stunning interiors, Mamasan is the place to be. Its beautiful floral decor is the perfect backdrop to capture this special day with family and friends. As well as  picturesque interiors, Mamasan's rooftop terrace is an amazing spot to celebrate with your favourites whilst enjoying live music. 
The Long Shot
The dream space for sports fans, The Long Shot is available for large gatherings of around 150, alternatively the upper mezzanine can also be hired for smaller groups. Boasting 11 screens around the venue, celebrate with screenings of matches and games or use them to show a collection of beloved images. 
Located above Titanic Hotel's elegant restaurant, Stanley's Bar and Grill, The Gallery offers diners the ideal setting for that special occasion. With a selection of indulgent menus and packages to cater for groups of up to 20 guests, including an exotic Rum tasting, The Gallery provides a unique space for magical moments. 
Serving up classic Gordon Ramsay dishes from Beef Wellington and traditional fish & chips, to rare-breed steaks and delicious seasonal salads, Bread Street Kitchen really has something for everyone.