Looking for free things to do in Liverpool? You're in for a treat!
If you're looking for a day out in Liverpool that doesn't cost the earth, then we have you covered. We're a city with more museums and galleries than any other city outside of London and most of them are free, we've got lots of parks to visit, street art to explore and sights to see.
We know everyone says it, so just to prove it to you, here's 50 entirely FREE things that you can do in Liverpool.
 
Arts & Culture 
Liverpool has the most museums and art galleries outside of London and the best thing about them is that most of them are free to visit! There will be places to head for art lovers, families, history fans and everything in between so pick your favourites and make a day of it!
 
Explore Liverpool's history and culture
 
1. Museum Of Liverpool
The Museum of Liverpool is the largest museum dedicated to a city in the UK - pretty impressive! You could spend hours with the kids or friends in here learning all about Liverpool. Explore the different sections including favourites People's Republic and Wondrous Place. 
 
2. Liverpool Central Library
Liverpool Central Library is a must visit when on a trip to Liverpool. Explore the multiple floors and uncover the beautiful rooms that house the Picton Reading room, which looks like it's from the set of Harry Potter, the rooftop terrace for amazing views across St George's Quarter and the Discovery Room which is perfect for children to explore.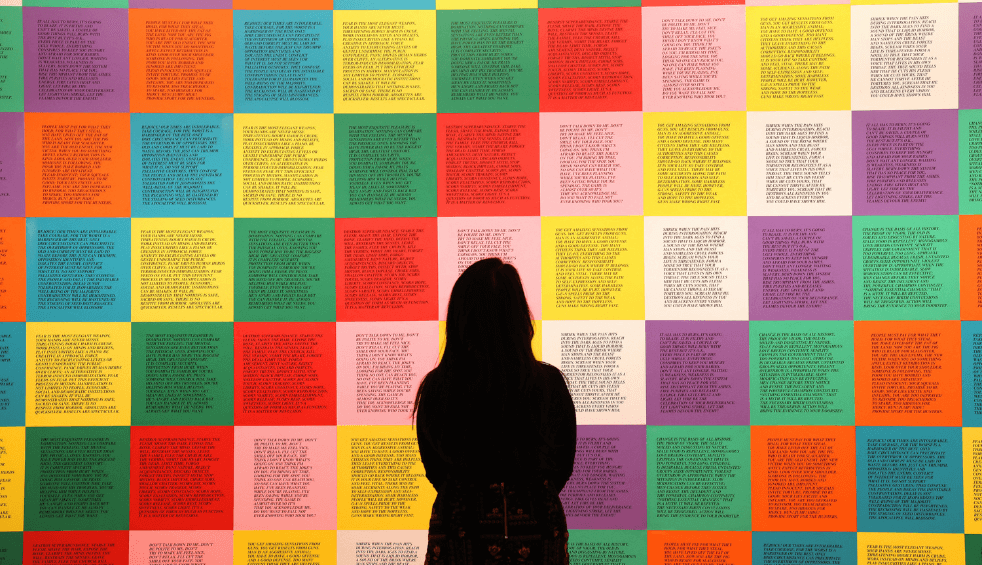 3. Tate Liverpool
The home of contemporary art in the North. Tate Liverpool on the Royal Albert Dock is one of the most visited galleries outside of London. There are some paid exhibits, but the main gallery is free to enter. 
 
4. Lady Lever Art Gallery
The Lady Lever Art Gallery is regarded as one of the finest art galleries in Europe. It's located in model village, Port Sunlight in Wirral, a place rich in architectural charm. Catch the Merseyrail towards Chester and get off at Port Sunlight station. 
 
5. International Slavery Museum
International Slavery Museum is the only museum of its kind to look at aspects of historical and contemporary slavery as well as being an international hub for resources on human rights issues. As well as being totally free to enter, there's lots of events going on throughout the year to visit. 
 
6. Open Eye Gallery
Explore the insightful and thought-provoking photography exhibitions at Liverpool's Open Eye Gallery with regular exhibitions taking place across the year which you can visit for free. 
 
7. The Bluecoat
The Bluecoat is one of Liverpool's creative hubs which showcases visual art, music, dance, live art and literature in the oldest building in Liverpool City Centre. With four galleries, a relaxing garden at the rear and shops at the front, it's free to visit all year round. Keep an eye on their events listings too which often include free family friendly events.
 
8. World Museum
Discover treasures from around the globe from Egyptian mummies to casts of dinosaur bones at the World Museum. You can see their varied collections such as the Aquarium, Bug House, Planetarium, Discovery Centre plus much more all for free.
 
9. FACT
FACT is the UK's leading organisation for exhibiting and supporting artists that use art and film to embrace new technology and explore digital culture. FACT regularly participates in Liverpool Biennal, the contemporary art festival featuring art from all over the world.
 
10. St George's Hall
Visit St George's Quarter to see the beautiful St Georges Hall, and discover its incredible architecture. Did you know that the Blockbuster film 'Fantastic Beasts and Where to Find Them', 'The Batman' and lots of other film and TV shows have been filmed in and around this building?

11. Visit Chinatown
Take a visit to Liverpool's Chinatown and discover the beautifully crafted traditional Chinese arch at the entrance. Received as a gift to commemorate the twinning of the two cities - Shanghai and Liverpool, the structure was imported piece by piece and then reconstructed by craftsmen from China. 
There are 200 dragons on the wooden and marble structure with a mixture of stunning gold, red, green and the Chinese Royal colour of yellow. The archway stands at 15m high, which makes it the largest Chinese Arch outside mainland China.
12. Walker Art Gallery
Housing one of the largest art collections in England, the Walker Art Gallery features items such as Dante's Dream, Tinted Venus and Pietà. It's part of the National Museums Liverpool family and can be found on William Brown Street, next to St George's Hall. This street is notable for its concentration of impressive public buildings.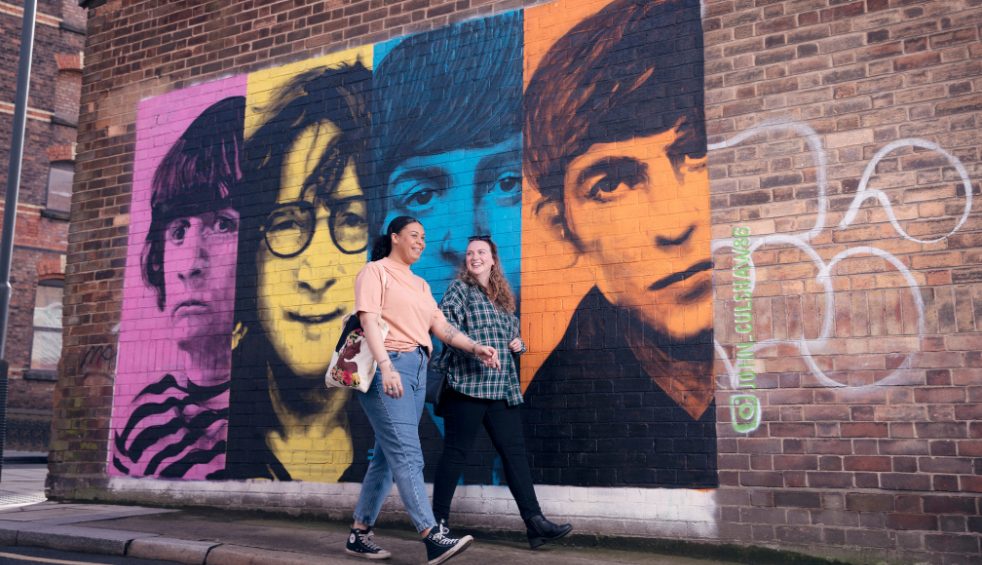 13. Liverpool Street Art
From Klopp Art to becoming a Liver Bird, wander Liverpool's Baltic Triangle and snap some of the finest street art the city has on offer.
 
14. The Bombed Out Church
Take a walk to the top of Bold Street to visit St Luke's Church - or the Bombed Out Church as it's known by the locals - when you see it you'll understand why. A much-loved landmark at the very heart of the city, you can come here and bask in its green gardens, marvel at what remains, and embark upon one of the many amazing free events that are held here throughout the year.
 
15. Go to a Liverpool Festival
Liverpool hosts an abundance of festivals every year, many of which are free! From Africa Oye to Liverpool Biennial there's plenty of events to get involved with without breaking the bank.
 
16. Explore Liverpool's Monuments 
There are hundreds of pieces of public art dotted around Liverpool.... Can you find the Super Lambanana? Or maybe John Lennon on Mathew Street? See how many you can find.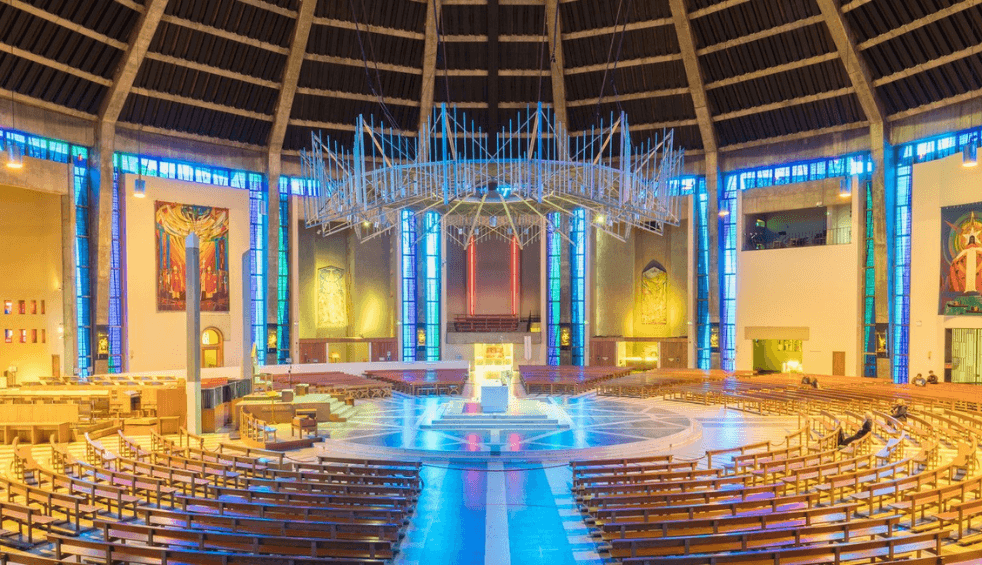 17. Anglican Cathedral and Metropolitan Cathedral 
Only the best cities have TWO cathedrals. Liverpool's Anglican Cathedral is the largest cathedral in Britain and the fifth largest in the world. Take a stroll around the building and take in the breathtaking architecture and interior! then, take a trip down a street named hope and be fascinated by the Metropolitan Cathedral and its story... you could even visit the city's 'THIRD Cathedral' underneath, at the crypt.
There's nothing better than spending a few hours out in the sunshine and we have plenty of parks and outdoor areas that are totally free to visit to soak up some rays in the Summer or stroll around in the Autumn months. 
 
18. Sefton Park
The magnificent 235 acre Grade I listed Sefton Park is the perfect place to take a leisurely walk. It's also home to the beautiful Palm House which hosts lots of free events, a cafe, a children's playground plus so much more.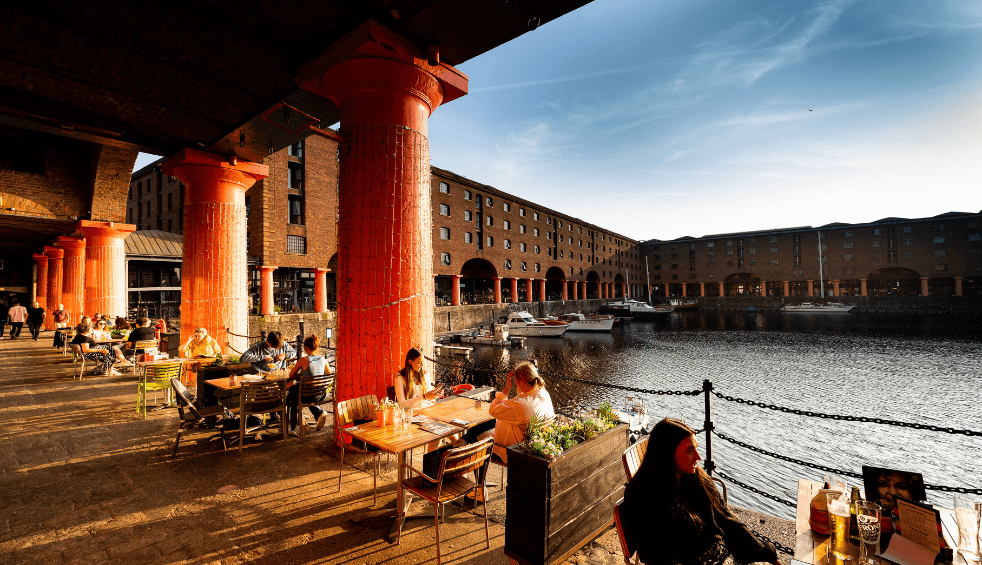 19. Royal Albert Dock
A walk around the Royal Albert Dock on a hot summer's day should definitely be at the top of your to-do list in Liverpool! There are plenty of free events throughout the year to enjoy and the views across the Mersey are amazing. 
 
Dominated by Liverpool's famous 'Three Graces', this has to be one of our favourite places in Liverpool! In the summer it comes alive with free events and things to do. We recommend starting at the Liver Building and taking a walk right down to the M&S Bank Arena - see how many of our famous buildings you can see on the way!
 
21. Crosby Beach
Escape from the hustle and bustle of the city and take the short train journey to Crosby Beach, which is home to Antony Gormley's 'Another Place' - a sight so amazing you have to see it in person! Did you know the Liverpool City Region has over 50 miles of coastline?
 
22. Formby Beach
Formby Beach is a glorious beach with dramatic sand dunes surrounded by sweeping pinewoods. Enjoy breathtaking sea views or a picnic; head out on a bracing coastal walk or find out about Formby's fascinating history, with links to asparagus growing and the early days of aviation. Whether you want to walk, run or ride your bike there's something for everyone at Formby, the perfect place to get outdoors and active.
 
23. Liverpool ONE
Take a stroll around Liverpool ONE, great for window shopping and people watching. Take part in a game of ping pong on the tables outside Utility, complete their Heritage Trail, enjoy a picnic on Chavasse Park, have a play on the pianos during their summer Tickle the Ivories event, or to chill out on the Sugar House Steps by Chavasse Park and enjoy someone else making music!
 
24. Croxteth Hall
Enjoy a family day out at Croxteth Park and Garden. Discover the wildlife, take part in the orienteering walk or visit the miniature railway track.

25. Princes Park
Princes Park is a historic, grade II listed park in L8. You can take part in the weekly free 5km run, or play a game of tennis. 
 
Explore beautiful woodlands surrounding Formby in Merseyside, home to the rare native red squirrel. Rare wildlife, prehistoric footprints and miles of coastal walks are just waiting to be discovered - part of Formby's amazing and ever changing landscape.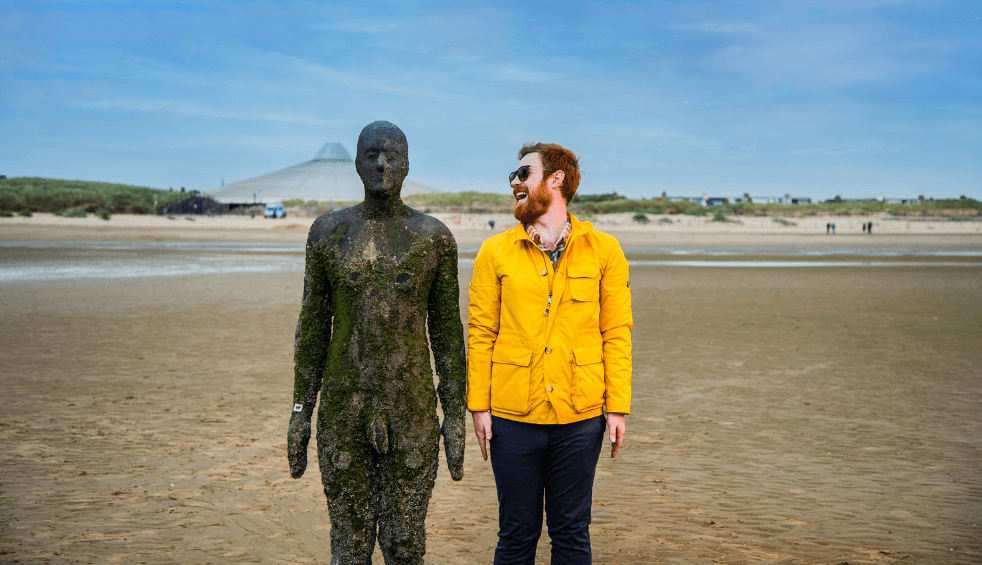 100 spectacular cast-iron, life-size figures by Anthony Gormley are spread across three kilometres of the foreshore and stretch almost one kilometre out to sea at Crosby Beach!

28. Childwall Woods
The 39 acre woodland is a designated Local Nature Reserve in the south east suburbs of Liverpool, with views overlooking the Lancashire and Cheshire plain. While there why not take part in one of the nature trails?
The park is famous for dividing our two football clubs - Liverpool and Everton! It's a 111 acre park which is Grade II* listed! Have a stroll around the lake. historic bandstands and admire the view of the two football grounds from each end of the park. 

30. New Brighton Beach
Just a short train journey from Liverpool with Merseyrail, New Brighton Beach offers miles of golden sand - perfect for a sunny day! Bring your bucket and spade and see how many sand castles you can build.
 
31. West Kirby's Marine Lake
Enjoy West Kirby's Marine Lake by taking a leisurely stroll around the border of the lake or along the stretch of beach from West Kirby to Red Rocks at Hoylake.
 
32. Otterspool Promenade
Otterspool Promenade is a stunning riverside walk and accompanying area of parkland in South Liverpool.  With beautiful views across the River Mersey, the promenade is an ideal place to go for a stroll, walk the dog, cycle or kite flying.
 
33. Everton Brow
Head up Everton Brow to see a stunning panoramic views of the city. On a clear day you can even see the Welsh mountains in the distance!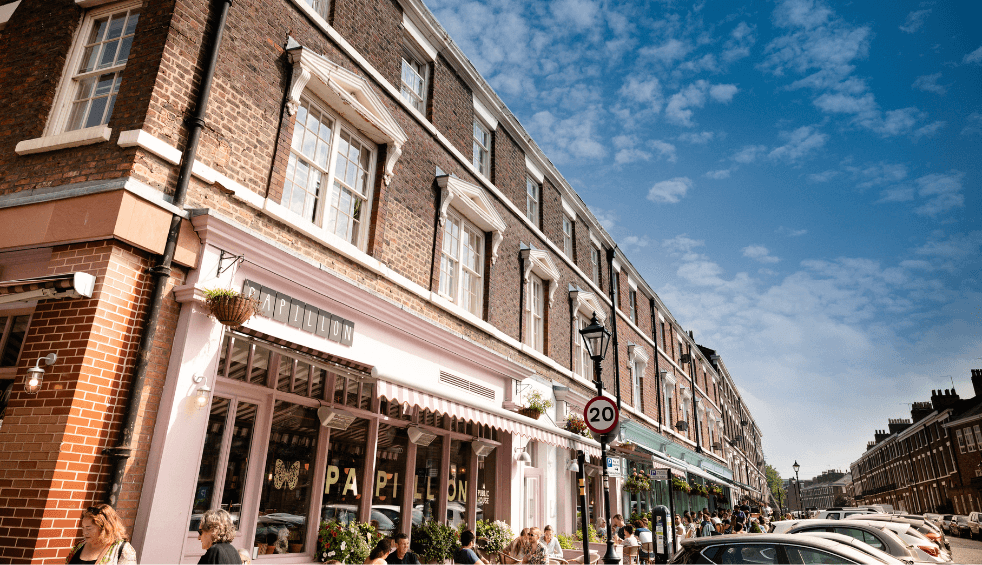 34. The Georgian Quarter
Take a stroll around the beautiful Georgian Quarter. You can find Hope Street at the core of the Georgian Quarter, winner in the Academy of Urbanism Awards for 'Best Street'. The streets that radiate from Hope Street and Rodney Street are all lined with beautiful Georgian terraced town houses.
 
35. Strawberry Field
Visit the famous Strawberry Field gates in Woolton which became a point of pilgrimage for thousands of Beatles fans from around the world. Strawberry Field gates hold a special place in the history of The Beatles, with John's experiences in and around the children's home providing inspiration for the unforgettable song.
 
36. Chavasse Park
A park in the middle of the city - perfect! Head up to Chavasse Park for a picnic. There's often different events and activations taking place to enjoy and its a great suntrap in the Summer!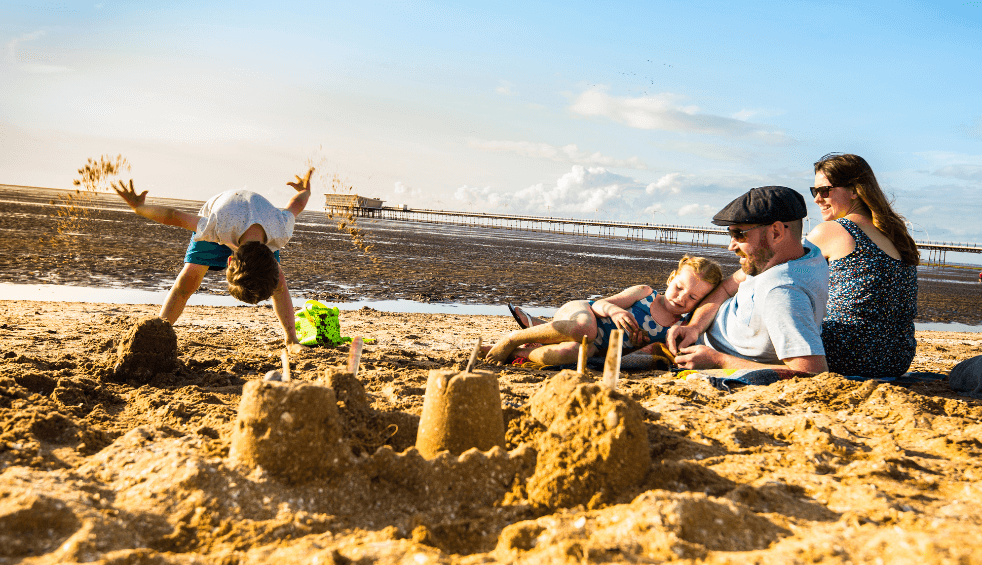 37. Southport Beach
Just 40 minutes on the Merseyrail from Liverpool and you'll be in our very own seaside resort! No planes to catch, no euros - just good old British fun in the sun at Southport Beach.
 
38. Botanic Gardens
Opened in 1874, these Victorian Botanic Gardens are bursting with all sorts of colourful floral displays! Enjoy a stroll around or admire the stunning garden lake. 
 
The park that helped inspire the design of Central Park in New York City - need we say anymore? There's lots to do including a large adventure playground for children, 2 cricket clubs, tennis courts, bowling greens, football pitches and 2 large fishing lakes! Head on the Merseyrail Wirral Line to West Kirby (from Liverpool) and get off at Birkenhead Park Station. 
 
Calderstones Park is not just another pretty looking park. It's home to ancient megaliths that are said to be older than Stonehenge, this is in fact what the park is named after.
 
Things to do in Liverpool
If you're looking for something to do that doesn't cost a penny have a look at these for some suggestions to tick off your list. 
 
41. The Beatles Statue
No trip to Liverpool is complete without a picture with these 4 famous lads on the waterfront! The larger than life-size statue can be found on Liverpool Waterfront.
 
42. Rice Lane City Farm
Situated in Walton just outside the city centre, Rice Lane City Farm is the perfect place to see some farm animals up close - all for free! There is even a petting farm where you can help take care of the animals.
 
43. Explore an old dock
Liverpool's revolutionary Old Dock - the world's first commercial enclosed wet dock can be seen on a free tour from the Merseyside Maritime Museum. It was uncovered in 2001 when preparations were being made for Liverpool ONE and was preserved as an important reminder of Liverpool's historic status.
 
44. Enjoy a bike ride
Hop on 2 wheels and enjoy a ride out along the old Train tracks, the Leeds to Liverpool Canal, Transpennine Trail, along New Brighton or Cheshire Lines. There are loads of cycling routes that start and end in Liverpool, take a look on Komoot for more.
 
45. The Palm House
If you are visiting Sefton Park, then the incredible Palm House is well worth a visit. It has been expertly renovated from the derelict shell of its former self, and is now an oasis of peaceful greenery.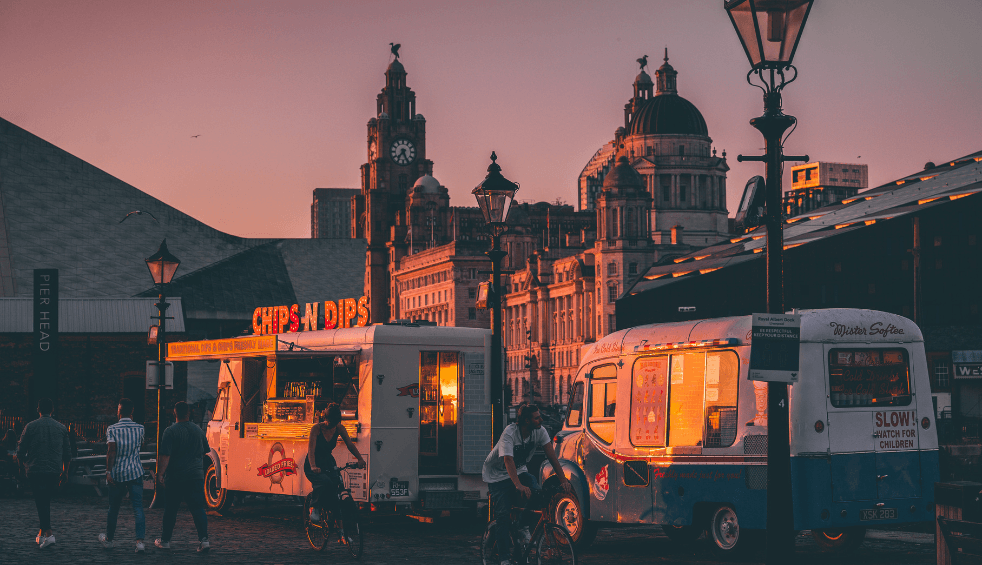 46. Explore Our Listed Buildings
Did you know that Liverpool has the largest collection of Grade II-listed buildings outside London? The city has 2,500 listed buildings and 250 public monuments. Can you find them around the city?
 
47. Liverpool on the big screen
Even if you haven't been to Liverpool you will more than likely have seen it on a television hit or big screen blockbuster without even realising it. From wizards flying down the Mersey Tunnel to fantastic beasts taking over St George's Hall and a couple of peaky blinders lurking around Stanley Dock, visiting Liverpool is like being on your very own movie set! Check out our blog on all the top spots to see. 
 
48. Explore Instagrammable locations in Liverpool
Everybody loves a good photo opportunity, right? We're lucky that Liverpool is one of the most beautiful cities in the world and has some pretty cool and impressive spots to grab the pictures that will be sure to rake in the likes on Instagram! Check out our blog on all the best photo spots in the city. 
 
49. The Atkinson
The Atkinson is Southport's home for music, theatre, art, literature and history. The venue is in the middle of the iconic Lord Street and just 3 minutes' walk from Southport train station.
 
50. Free events in Liverpool City Region 
Throughout the year Liverpool City Region has loads of events taking place throughout the year that are free to attend. Some favourites include, Liverpool Biennial, River of Light, Africa Oye, Celebrating Bold Street, Celebrating Castle Street and more. You can see what's on here.
There you have it, 50 FREE things to do in Liverpool City Region. Don't say we never give you anything! Start planning your FREE day in Liverpool now and don't forget to tag us on social media and use #VisitLiverpool so we can see you having a boss time!