River of Light returns to Liverpool from 27 October to 5 November with 12 brand new installations to explore!
This year, Royal Albert Dock is home to two installations meaning you can take in all the amazing things to do at the dock whilst exploring the artworks. From museums and galleries to places to eat and drink, find out what you can do at Royal Albert Dock this River of Light. 
River of Light Installations at The Royal Albert Dock

Ukrainian Dreams

Festival.org presents Ukrainian Dreams created by Tais Poda and RocknLight Studio. The vivid works of Ukraine's best love artists are brought to life in this audio-visual spectacle featuring fantastic beasts, multicoloured landscapes of rural Ukraine and white patterned birds longing for peace. Find out more about Ukrainian Dreams here. 
The best place to view Ukrainian Dreams is on the inner quay facing the Maritime Museum. 

Emergence 
This Is Loop presents Emergence, a sanctum within which to consider the dynamic interplay between order and chaos and the momentous role it plays in the systems, life, the self and the entire universe. You can find Emergence on the Martin Luther King Jr Plateau. Find out more about Emergence here.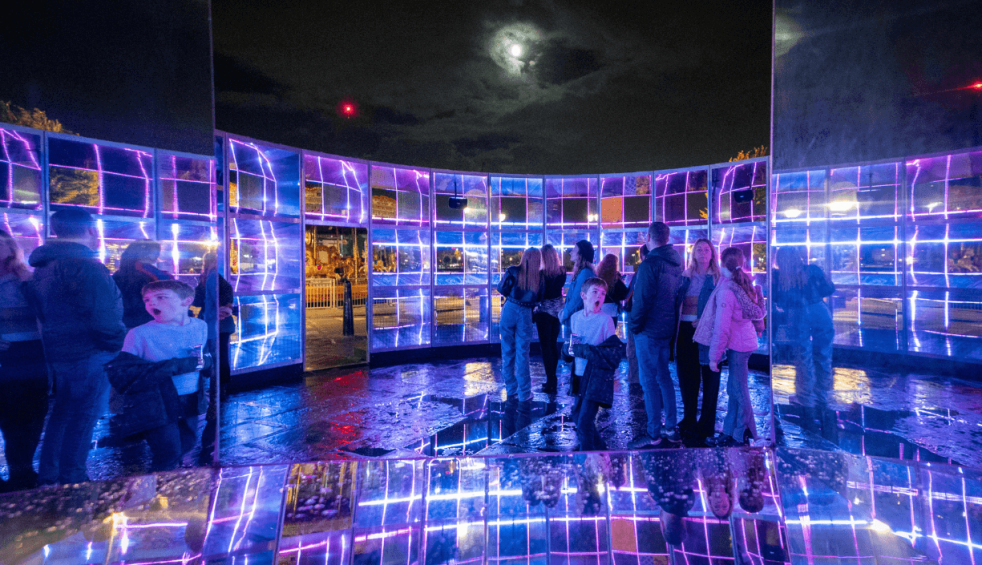 Find out more about the other installations as part of River of Light here. 

Things to do

Make a day out of River of Light and head into Liverpool during the day to explore everything the Royal Albert Dock has to offer. From museums to tours, there's lots to see and do.

International Slavery Museum

International Slavery Museum tells the untold stories and increases the understanding of transatlantic chattel and other forms of enslavement, through collections, public engagement and research. The museum highlights the international importance of slavery, both in a historic and contemporary context. 

The Beatles Story

The Beatles Story is the world's largest permanent museum telling the story of the biggest band in the world, The Beatles. Learn all about the history of the band, from their formation to their time spent in Hamburg, recording Abbey Road to their time as solo artists. It's the perfect place to visit if you're a fan of the Fab Four. 
 
Maritime Museum

Learn all about Liverpool's seafaring past and find out about life at sea at the Maritime Museum. Discover Liverpool's role in the Titanic story and learn about life at sea as told through the experiences of Liverpool's seafarers. You can also head on The Old Dock Tour from the Maritime Museum which takes you on a journey to unearth the hidden history beneath your feet,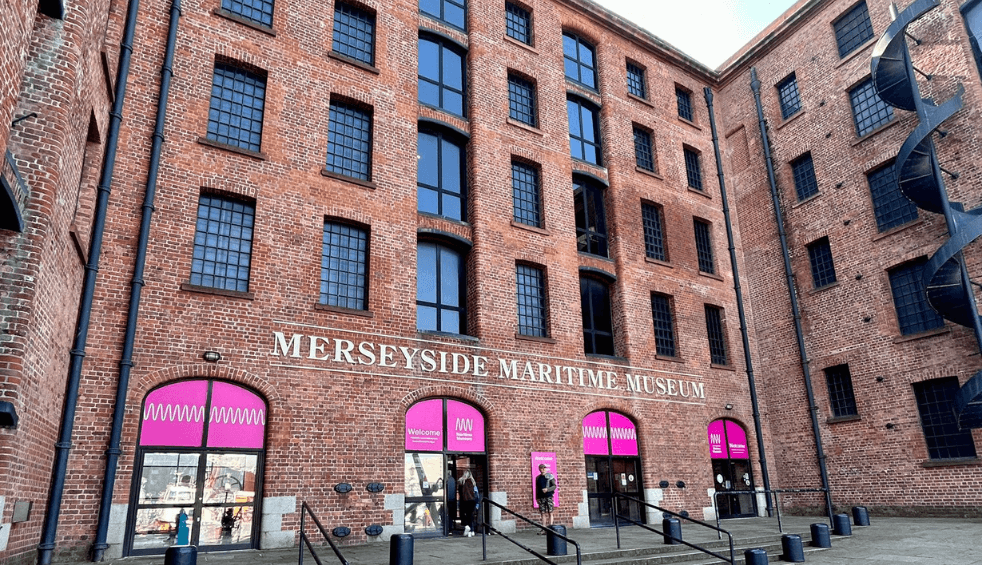 Tate Liverpool

From 15 October Tate Liverpool will temporarily close to the public as they undergo some exciting new redevelopments to the building. But fear not, you'll still be able to enjoy work from the Tate collection at RIBA North at Mann Island, a stone's throw away from Tate Liverpool on the waterfront.

Do a bit of shopping

Visiting Liverpool and want to take home a souvenir? There's lots of great shops at the dock to pick up something special. From The Nest, offering a selection of beautiful handmade gifts to Liverpool Pictures showcasing some amazing prints and the Fab 4 Store, where you can pick up a special Beatles gift or treat yourself!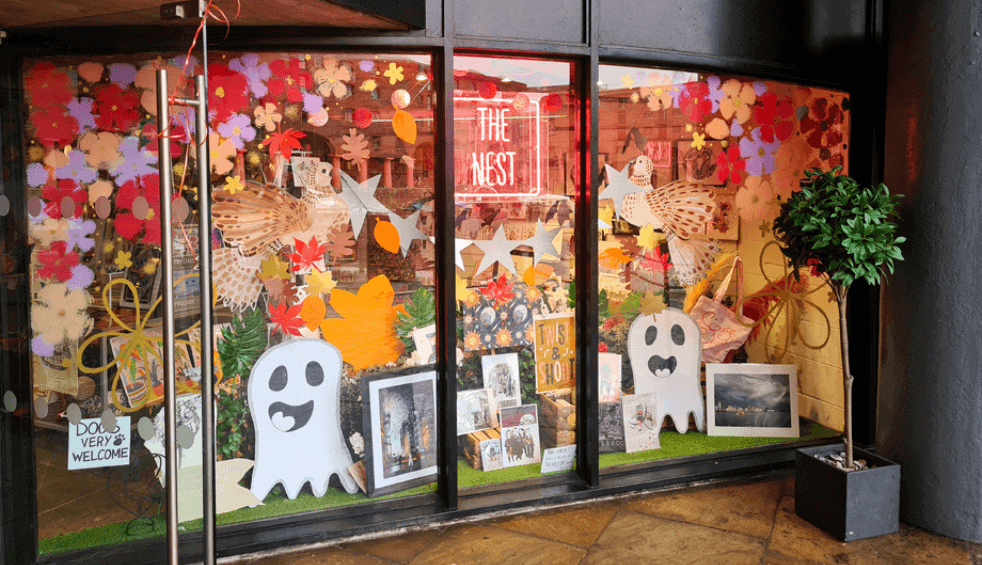 Food and Drink

Looking for somewhere to eat or grab a drink whilst exploring River of Light? There's lots of options at Royal Albert Dock to suit everyone!
Burnt Milk Hotel

What was once rumoured to be a grand old hotel is now an intimate bar and wine shop. Pop into Burnt Milk Hotel for a night cap and enjoy a glass of wine, cocktail or a coffee in the cute courtyard bar after a walk around all the installations.  

Gusto

Serving up classic Italian favourites like sourdough pizza and pasta alongside seafood and meats, Gusto combines responsibly-sourced ingredients and classic flavours for beautiful dishes to enjoy on your night out at River of Light. 

Lunyalita

Lunyalita is well known for serving up delicious Catalonia inspired tapas dishes with all your favourites on the menu. Set over two floors with waterfront views of the dock - it's the perfect place to enjoy something to eat before a walk around the installations. 

Madre

Mexican taqueria, Madre, offers some of the best tacos in town with a fun take on family dining. Tuck into iberico pork al pastor, Baja fish and beef short rib birra tacos, washed down with an expertly crafted margarita or craft beers. They have also launched their Sunday feast menu which makes for a special weekend treat!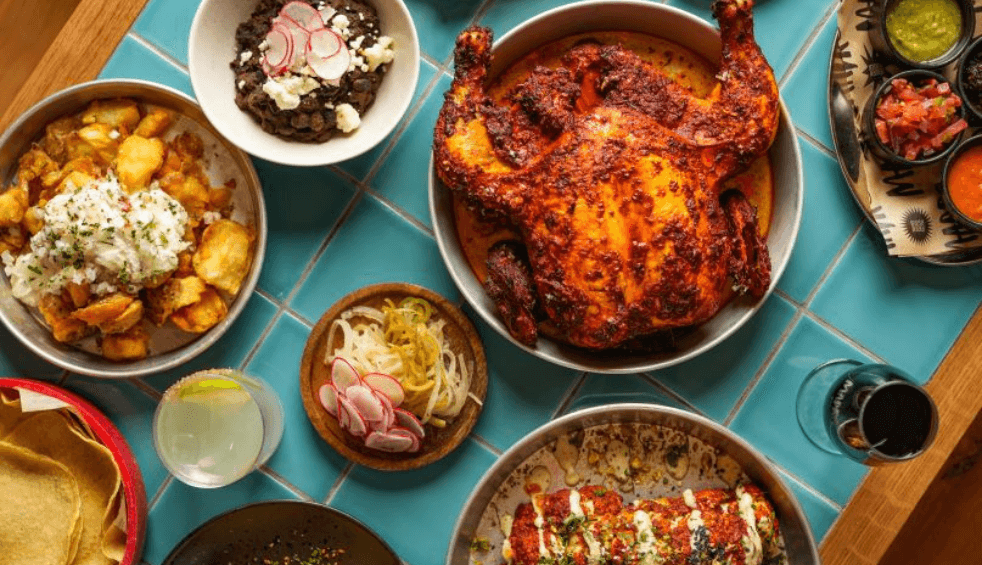 Maray

Serving up small plates of mouth-watering Middle Eastern inspired dishes, Maray promises to offer something for everyone's tastebuds. Famous for their disco cauliflower, there's a huge variety of veggie and vegan options on the menu too.

Revolution 

Relaxed, bright and airy during the day and lively cocktail bar in the evening, Revolution boasts 30 handcrafted vodka flavours from around the world with a tasty food menu to go with it. 

Rough Handmade

Rough Handmade is known of beautiful pastries, fresh breads and delicious coffees - the perfect place to grab a snack and a hot drink before taking on the 2km light trail. 

Rudy's Pizza

With a passion for pizza, Rudy's follows the authentic Neapolitan tradition of pizza making, offering classic recipes such as Marinara, Margherita and Calabrese which originate from Naples - alongside some special flavours too. 

The One O'Clock Gun

From the team behind Maray, The One O'Clock gun is a pub that brings together old-fashioned hospitality, a great drink offering and the perfect pub grub. 
The Longshot

Pull up a seat in the Longshot and enjoy a drink at the popular sports bar. With craft beers and cocktails on offer, it's in the perfect spot on the dock for resting your legs and enjoying a drink as you explore River of Light.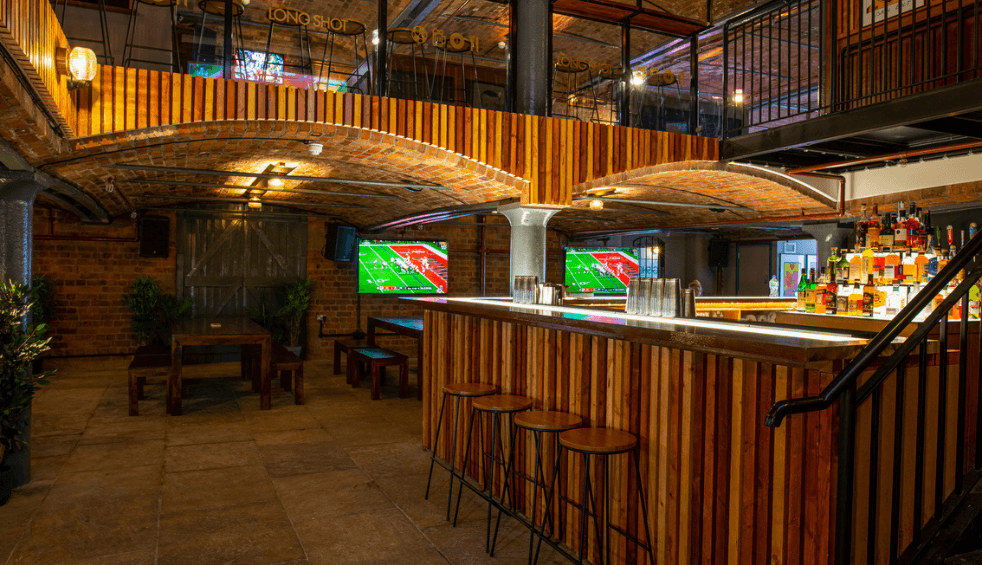 You can find out more about the Royal Albert Dock and what they have to offer all year round on their website here.