Baltic Market is renowned for its vast and varied options, playing host to ten different independent traders.
And from Wednesday 5th July, Liverpool's first street food market will welcome its latest addition, Polpetta, an Italian inspired kitchen and deli, joining the current traders including Hafla Hafla, Press Bros, Midnight Delivery, The Little Furnace, La Bistroteca, Spice Thai and more.
Created by none other than Liverpool's very own UFC flyweight star Meatball Molly, alongside her best friend and creator of The Macro Kitchen, Joel McCarthy, Polpetta, which means meatball in Italian, will offer an array of delicious dishes including Italian subs, pasta and sides.
Having wanted to collaborate on a concept for a number of years, Molly, 33, from Norris Green and Joel, 32, from Penny Lane, set their hearts on launching Polpetta after a few Guinnesses. 
Molly McCann may be known by many as "the Meatball" one of the most recognisable names in UFC during the last few years, but Molly is so much more; she's an ambassador at Knives Down Gloves Up, a mental health advocate and now, a restaurant owner, too. 
After running the second busiest subway in the UK at the age of 18-22 and gaining her nickname Meatball, kindly given to her by her training mates, it's Molly's time to put years of training and her own name behind some incredible food. 
Joel has been running his own business, The Macro Chef, for the last few years, amassing a following of health-conscious and flavour-hunting patrons by serving up the healthiest and tastiest macro meals, including custom plans for Molly and Next Gen MMA stars. 
With Italian cuisine being their favourite type of food, both Molly and Joel love how it brings people together and creates a community feel, reminding them of Liverpool.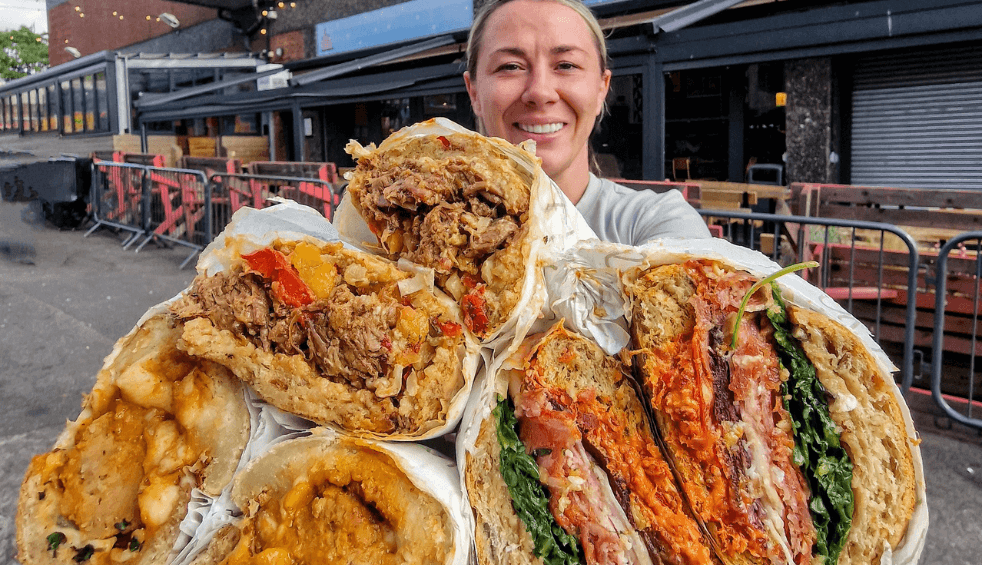 On the menu, Polpetta will serve up subs including the must-have Meatball Sub with beef and sausage meatballs, sugo, provolone, pecorino and basil, as well as the Deli Meat Sandwich with whipped nduja ricotta, fennel salami, bresaola, honey vinaigrette and seasonal salad leaves. There's also the Heavyweight Sandwich packed with Italian beef, braised beef, beef fat mayo, roasted peppers, pickled onion and bone marrow jus or for veggies, you'll find the Aubergine Fritter; marinated fried aubergine, sun-dried tomato mayo, fontina and salsa verde.
When it comes to pasta dishes, Polpetta's guests will be able to tuck into Spaghetti Polpetta with 36-month parmesan and gremolata and the Fettuccine Alfredo with truffle pecorino and pangrattato.
Sides include courgettes fries with parmesan, roast garlic aioli and lemon, House-made crisps and olives, with Polpetta also revealing weekly specials with a variety of inspired dishes.
On launching Polpetta for the first time, Molly and Joel said: "After years of wanting to bring our concept to life, it feels amazing to be launching Polpetta at Baltic Market next month! The market is the perfect place to launch our start-up, giving us a platform to showcase our Italian-inspired dishes to the people of Liverpool and beyond who regularly visit the venue.
"We've carefully created the menu at Polpetta to give our guests a true taste of Italy with big, bold flavours. We're preparing to open at the Baltic Market just like we're training for a fight… The training is over and we're ready for the weigh-in and to smash it from Wednesday 5th July onwards!"
Oliver Press, Co-Founder of Baltic Market, explained: "We can't wait to welcome Liverpool's newest and exciting food start-up Polpetta. The passion from Molly and Joel is inspiring and I can't wait to bring that high tempo energy from the Octagon to the Baltic Triangle!
"I also grew up with Joel so it's a lovely full circle moment to be able to link up with him later on in life and welcome their new concept to the market."
Tim Haggis, Co-Founder of Baltic Market, added: "We're absolutely buzzing to have Molly and Joel at the market. They're going to be taking Italian inspired subs and pasta to the next level.
"Being a lifelong UFC fan makes it even sweeter as I've seen Molly perform live many times and deliver those knockout blows so it almost doesn't seem real that she'll be coming to the market to deliver some here!"