Ever wondered what a perfect music-themed day in Liverpool looks like?
Recently we invited the wonderful Marj and Ruvio to Liverpool, to step off the beaten path and discover a new beat. We crafted for them an exclusive itinerary that dives deep into the city's vibrant music scene. 

Steal this schedule for a journey filled with records, rhythms, and remarkable venues!
Day 1: Explore the Heartbeat of Liverpool's Music Scene
Morning - Record Store Rendezvous:

Start your day at one of the many record stores in the city…
The record shops of Liverpool are sanctuaries for vinyl enthusiasts. Each store, from the iconic Probe Records to the hidden gems scattered across the city, is a portal to a world of auditory discovery. Flick through crates of classic and contemporary records, each sleeve a story, each record a journey.
Afternoon - Baltic Triangle Exploration:
Head to the Baltic Triangle… This eclectic district, once industrial, now thrums with the energy of artists, musicians, and creative. Explore its graffiti-clad streets and discover hidden galleries, innovative eateries, and pulsating music venues. The Baltic Triangle is a living, breathing celebration of Liverpool's progressive spirit.

Don't forget to grab some grub at The Baltic Market!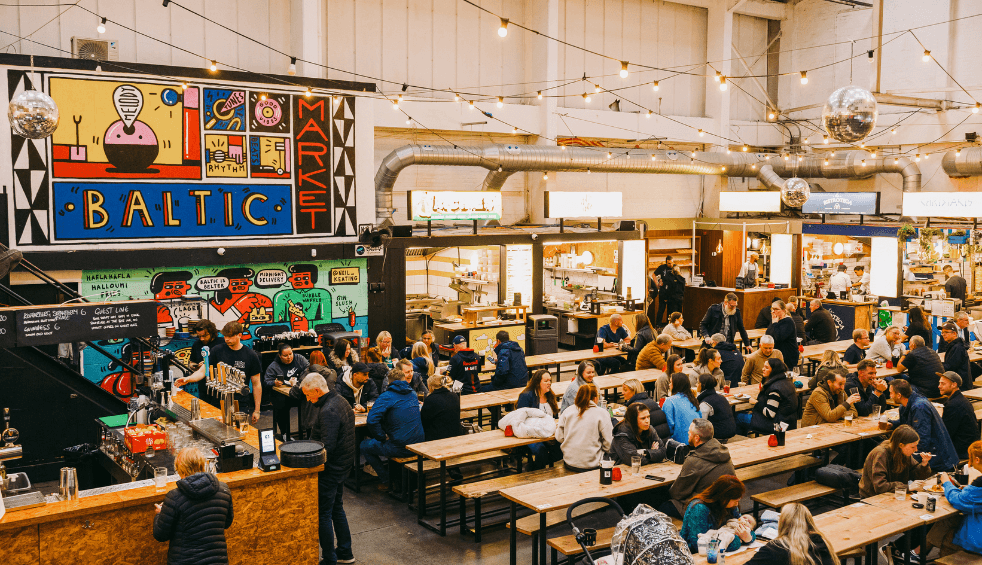 Evening - Chill at Kazimier Gardens:
Relax at Kazimier Gardens, a hidden oasis…

Nestled amidst the urban hustle, this hidden gem, with its leafy ambience and rustic charm, offers a unique escape in the city's heart. Enjoy a drink while local DJs and musicians take you on a journey through sound. Kazimier Gardens is more than a bar; it's a place where nature, music, and culture intertwine under the open sky.
Night - Enjoy a gig at Stockroom:
As the evening unfolds, move to the Stockroom, located within the same complex as Kazimier Gardens. Its walls, steeped in musical lore, create an electrifying atmosphere where every performance feels personal!

Prepare for an unforgettable night, as you step inside the intimate venue for a gig with either  some of the finest talent Liverpool has to offer or acts from further afield, who regularly bring their sound to our dear city.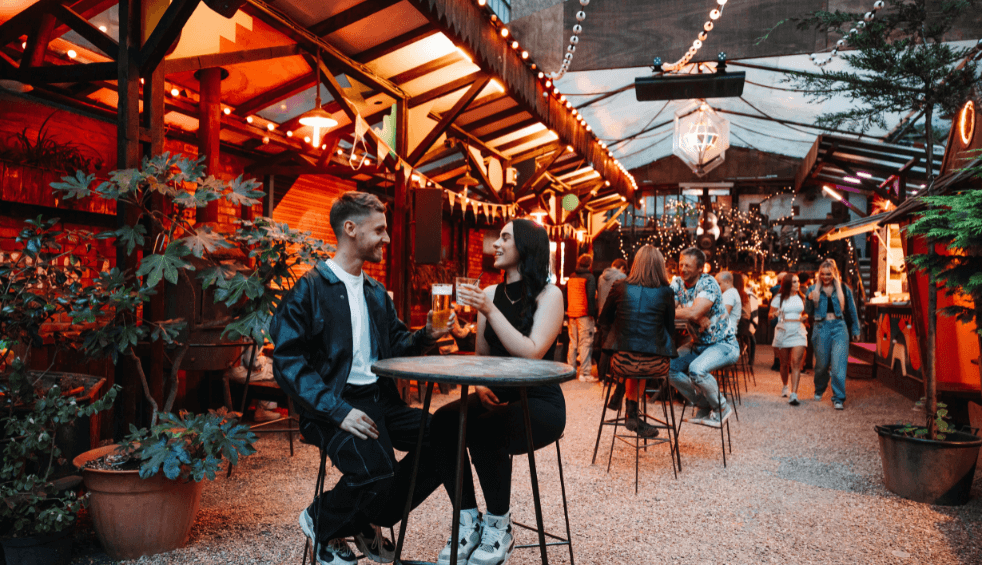 Day 2: Bask  in Liverpool's Iconic Waterfront and Musical Heritage
Morning - Dockside Wandering:
Walk around the dock on a sunny day and bask in the waterfront's beauty. Don't miss the Beatles Statue and the Museum of Liverpool, especially its musical history section!

The docks are not just a testament to Liverpool's rich history but a lively stage for contemporary culture and entertainment. With panoramic views of the River Mersey, the docks offer a rhythmic backdrop to the city.
Afternoon - The British Music Experience 
Delve into the British Music Experience, a place where the UK's rich musical heritage comes vividly to life. Wander through immersive exhibits that capture the essence of British music, from the swinging sixties to the modern era. Each corner of the Experience reverberates with the stories and sounds of iconic artists, immersing you in a melodious journey through time. 

This itinerary is more than just a guide; it's your ticket to experiencing the wonderful music activities Liverpool has to offer. Capture, share, and live the city's musical wonders. Ready to make some noise?!

Fancy building out your own itinerary for a visit? Head here.